The first center for investigative journalism in Italy, founded in 2013.
In these frustrating times of shrinking commercial newsrooms, unprecedented numbers of talented investigative journalists have nowhere to work. For the sake of our lonely profession-and indeed for democracy itself- we need to preserve and enlarge the public space for high quality journalism.
The only way to do that is to create new economic models to enable this hugely important work.
Investigative Reporting Project Italy (IRPI) was born due to the fortunate meeting of its founders at the seventh Global Investigative Journalism Conference (GIJC), taking place in October 2011 in Kyiv. From then on, eight Italian journalists, namely Guia, Leo, Cecilia A., Giulio, Lorenzo, Cecilia F., Guido and Alessia, began networking in order to establish an organisation dedicated to investigative journalism, the first of its kind in Italy.
Creating in Italy an organisation solely engaged with the practice of investigative journalism on the model of other centres already active in the US and other countries, including Eastern Europe, was the aim of us all. Establishing IRPI also comes as a meditation on journalism in this country. When the Italian journalism scene gets compared with others, it becomes clear an initiative such as IRPI is utterly needed – in order to promote, foster and even reclaim better standards and quality in journalism.
We do not have the insolence of thinking we are the ones making that high quality journalism better than anybody else in Italy, rather, we intend to provide a platform for all those who feel the same way and are passionate about journalism beyond its job-side. Moreover, what deeply connects IRPI's founders is the belief in the cross-borderness of investigative journalism.
Transnationalism in investigations will be assured by the choice of international topics and research, but also throughout a wide network of contacts and collaboration with journalist and associations from around the world.
Moreover, the internationalisation of our work will be assured also thanks to multiple publications on different media around the world. IRPI will have an Italian soul, but will express itself globally. In fact, foreign collaborations in inquiries are not only most welcome, but also seen as crucial. By also offering a fixing service to foreign media and reporters, IRPI wishes to create the occasion for a market that is virtually inactive in Italy.
Our fixing service can provide efficient and highly professional support both in terms of research and fieldwork for any type of media, it being a written paper or it being a TV production [to know more about it click here.]It must be added that Italy hasn't been chosen just because we are Italian. It has been picked as our base because it is a highly corrupted country where abuse and misuse of power occur on a daily basis. According to the Court of Auditors of Italy corruption crunches 60 billion euros per year. Contemporaneously, Transparency International puts Italy at stall 72 out of 174 countries.
Italy is a great observatory for crime and corruption, it being the very homeland of Cosa Nostra, Camorra, 'Ndranghetaand Sacra Corona Unita – the four strongest mafias, now active in the whole world. It must be noticed that recently Germany identified 'Ndrangheta as the most relevant criminal group in the country since the '80s.
Investigating the organised crime and acting as the "Fourth Estate" is for IRPI the uttermost goal. And Italy sounds like the perfect place where to start accomplishing it from.
Investigative Reporting Project Italy (IRPI), is an association of investigative journalists based in Italy whom are experimenting new approaches, production and distribution models of investigative journalism.
IRPI digs into the interests that hide behind certain political or corporate policiesand investigates illegal trafficking of any kind.
IRPI favours topics such as the public spending, organised crime, environmental impoverishment, corporate policiesthat lead to illegal profits or social injustice.
IRPI addresses a globalised citizenship through international media.
In order to investigate stories through a transnational angle, IRPI collaborates withforeign journalists and otherorganisations of investigative journalism.
Investigative Reporting Project Italy believes journalism should be a watchdog of democracy, a vision little rooted in the panorama of Italian media.
That is why IRPI has established itself as an independent organisation. For it, investigations will be carried out thanks to funds raised through a mix of donations from foundation and grants for journalists. The selling of editorial products and services to Italian and international media and crowdfunding initiatives will also sustain IRPI's costs.
We are investigative journalists, we make journalistic investigations. Our works seek to inform our readers on all sort of wrongdoings, with a special focus on topics of public interest. We produce written investigations, as well as videos and web documentaries.
We are located all over Italy, we therefore can provide fixing to foreign journalists and media who look for support in our country. Scheduling interviews, translations, finding documents and data are just a selection of what our fixing service can provide. We can cover the following languages: Italian, English, French, Spanish and Japanese.
On our website you also find articles that are not investigations. They usually cover journalism, human rights, crime and freedom of information related topics.
IRPI's journalists have also received important endorsements and awards. Three IRPI's members took part in ICIJ's Panama Papers investigation which was awarded with the Pulitzer Prize for "Explanatory Reporting". Two of OCCRP's investigations IRPI's reporters have contributed to received important awards in 2016 and 2015, respectively the IRE's Tom Renner Award and the Global Shining Light Award. In 2013 IRPI won a special mention from CEI-Seemo for its 'remarkable credits in investigative journalism'.
Cecilia Anesi
LEAR / Reporter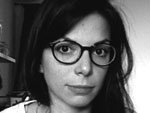 A graduate in Journalism with Sociology from City University, London, Cecilia co-authored the investigative documentary on illicit waste trafficking in Europe, Toxic Europe, winner of the Best International Organised Crime Report Award in 2011 and nominated in the 2012 Data Journalism Awards. Cecilia's work is focused mainly on Italian organised crime gangs and their transnational ties. With IRPI, she has published about doomed finance, frauds, corruption, environmental crimes and money laundering – exposing criminals through a glocal approach. She has published investigative work on the Italian mafias in Africa, in Germany, in the UK, in Northern Europe and Latin America on regional, national and international media outlets. Follow @cecijan
Lorenzo Bagnoli
Board member / Reporter Lorenzo Bagnoli is a freelance journalist. He has a Master in Journalism awarded by Catholic University in Milan. He started working in 2011 at the news agency Redattore sociale and at Terre di mezzo street magazine. Currently he is also a contributor at Il Fatto quotidiano and Q Code magazine. He worked for Peacereporter, E il mensile (Emergency), Linkiesta and Lettera43. In 2014 he published for Sperling&Kupfer "Lezioni di mafia", a book based on 12 lessons run by the former general antimafia prosecutor Pietro Grasso. He filmed a documentary presented at Milano film festival 2011 edition called "Vacanze forzate" (together with Marco Billeci) about the massive flow of immigrants from North Africa during the Arab springs. He has been mentioned at the Gruppo dello zuccherificio prize for investigative journalism with a work about visa trafficking called "Paper borders", published by Terre di mezzo street magazine. He runs three workshops to foreign journalism students in Senegal, Guinea Conakry and Gaza.
Alessia Cerantola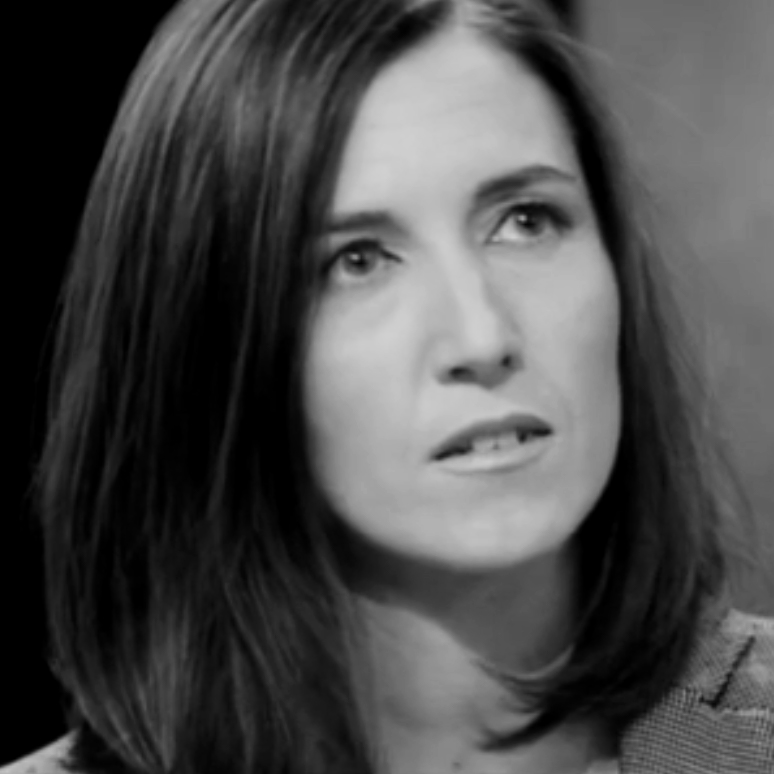 Secretary / Reporter Alessia Cerantola is a journalist, co-founder and reporter with the Investigative Reporting Project Italy and the podcast Radio Bullets. Her work focuses on East Asia, freedom of the press, corruption and environment. Since 2007 her reports and features from Italy, Japan, South Korea and the US have been published and broadcast by a cross-section of media including Internazionale, Il Sole 24 Ore, the European Journalism Center, NHK, BBC, The Diplomat and the Guardian. She has been honoured with nine awards and nominations, including the Freedom of the Press Award 2012 by Reporters Without Borders and UNESCO (Austria) and the DIG Awards. In 2015-2016 she took part to the Panama Papers investigation (Japanese team) and she co-authored the Wave of Reconstructionproject. In 2013 she was a Transatlantic Media Fellow of the Center for Strategic and International Studies in Washington DC. Follow @aisselax
Luca Rinaldi
Luca Rinaldi is a free-lance journalist. Currently he is a contributor at Corriere della Sera, Linkiesta and Lettera43. He worked for Radio24 – Il Sole 24 Ore, Vice News and Wired. In 2011 he published "Antimafia without uniform" (Blonk) and in 2013 "Virus Mafia; The North Infection" (Linkiesta), based on the mafias in the northern Italy. With Lorenzo Bagnoli and Lorenzo Bodrero he also signed in 2015 "Expo Chess" (Informant). In 2014 he received te Sodalitas Prize with an investigation on art trafficking and he also received the Vergani Prize 2015 with an investigation about the illegal waste trafficking in northern Italy, especially in Lombardy.
Giulio Rubino
Board member / Reporter Giulio Rubino is a freelance journalist. He has a Master in Journalism awarded by the Sapienza University of Rome. Giulio has worked in the press office of the Fondazione Musica of Rome and has headed Zoneattive's press office (in Rome). In 2007, he worked as a freelance journalist in Latin America, writing and shooting pictures for several reportages. He wrote for Italian papers and magazines such as Terra, Il Manifesto, Carta. Together with Cecilia Anesi he founded the web-platform wasteemergency.com on Campania's waste crisis and co-authored the crowd-funded documentary La Selva di Chiaiano – il parco delle sorprese. In 2011 he co-authored, together with Cecilia Anesi and the Belgian journalist Delphine Reuter, Toxic Europe – an investigative journalism documentary that won the Best International Organised Crime Report Award 2011. At the moment, he works on transnational investigative journalism projects as well as on documentaries and video projects. Follow @Greennman
Lorenzo Bodrero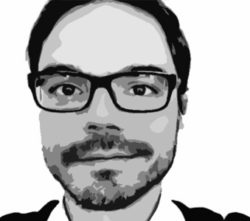 Board member / Reporter Lorenzo Bodrero studied Communications Science and obtained a degree in Italy and one in the Netherlands. Lorenzo has worked as press officer and communication manager in the European association FLARE Network for four years. For three years he has been in charge of FLARE's online magazine Bright, a web-journal entirely focused on organised crime and corruption-related issues. Always within FLARE experience, Lorenzo coordinated the "Best International Organised Crime Report" Award. Currently he works as a freelance journalist and collaborates with media such as L'Espresso, Il Fatto Quotidiano, Vice News, Il Corriere della Sera, Narcomafie, Valori and Wired. With IRPI, he co-authored the investigations "Food for fraud", "Mafia in Africa" and "Security for sale". In 2015, he took part in the investigation "Unholy Alliances" by OCCRP which won the Global Shining Light Award. Follow @LoreBodre
Matteo Civillini
Matteo Civillini holds an MA in Investigative Journalism from City University London. He currently works as reporter for VICE News Italia and has been part of its editorial team since the launch in September 2015. Before moving back to Italy, he has collaborated with the Centre for Investigative Journalism in London, specializing on Freedom of Information law and accountability of public contracts. In 2015 he co-authored an investigation into conflict of interests in arms procurement in Botswana, published by ZAM and the Business Weekly&Review. His worked has appeared in VICE News, Agence France-Presse, Correctiv!'s Mafia blog, OCCRP and Rivista Undici.
Lorenzo Di Pietro
Sara Farolfi
Cecilia Ferrara
Board member / Reporter Cecilia Ferrara is a freelance journalist. She graduated in European Contemporary History at the University of Florence. Since 2000, she started working as a journalist in the communitarian radio station Novaradio, in Florence. In 2003, she founded, together with other journalists of Novaradio, the news and communication cooperative "Innova". She gained interested in the Balkans and became an expert of Balkan politics, society and organised crimes, living – between 2007 and 2010 – in Sarajevo and Belgrade. In that period she freelanced for several Italian and international media such as Il Venerdì (La Repubblica), Osservatorio Balcani and Caucaso, Left, Avvenimenti, Europa, Transition on line, Le Jeudì, Narcomafie, Avvenire, Carta, Peacereporter, Rinascita. In 2011 she co-authored the book Narconomics on the international traffic of cocaine and heroine. At the moment she works on transnational investigative journalism projects.
Sara Menafra
Leo Sisti
Leo Sisti holds a law degree from the University of Pavia and is a contributing reporter for the Italian newsweekly L'Espresso, where he has been a special correspondent and in more than 30 years has investigated corruption, financial crimes, mafia, politics, terrorism and organized crime. Since 2009 Sisti is also a contributing reporter of the new Italian daily Il Fatto Quotidiano. During the Nineties Sisti, covering the so-called 'clean hands' investigation which stamped out corruption in Italy, was awarded the prestigious 'Il Premiolino' journalism prize. Sisti has co-authored seven books, two of which were on bankruptcy-related scandals involving the Vatican (1982, 1991). The other five books were mainly on corruption in Europe (1995), corruption in Italian football (1998), on the ties between former Prime Minister Silvio Berlusconi and Cosa Nostra (1997) and on the "mysteries" of the Italian justice system, "Processo all'italiana" (2012), written with Piercamillo Davigo, a famous judge of the 'clean hands' investigation. In 2004 Sisti wrote his first solo book examining Al Qaeda's financial dealings. In 2007 Sisti published a book on the Sicilian mafia on the links between a former mayor of Palermo and the "Corleonese" boss of bosses Bernardo Provenzano. Sisti joined the Washington-based International Consortium of Investigative Journalists (ICIJ) in 2000. With ICIJ he worked on cross-border investigations, three of which were awarded Investigative Reporters and Editors prizes in 2009, 2010 and 2011.
Mark Hunter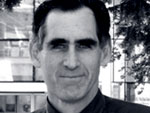 (USA/France) Mark Lee Hunter is a Paris-based author, award-winning investigative journalist and scholar. He is currently an Adjunct Professor and Senior Research Fellow at INSEAD. Hunter was awarded twice by the Investigative Reporters and Editors (IRE).
Serena Tinari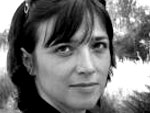 (Switzerland/Italy) Serena Tinari works as an investigative reporter at the tv-programme Rundschau for SRF, the Swiss-German public television. She previously worked at RSI, Swiss public broadcaster in Italian language. Tinari also teaches investigative journalism ethics, standards and techniques. One of her last documentaries, "Tamiflu.inc, a Pandemic Business" won a special prize at the Daniel Pearl Award (2011).