by Anders Svendsen
The new metro in Copenhagen is the largest public building in Denmark since the Great Belt Bridge. Enormous political prestige and a cost of 3 billion euros make the subway into something special.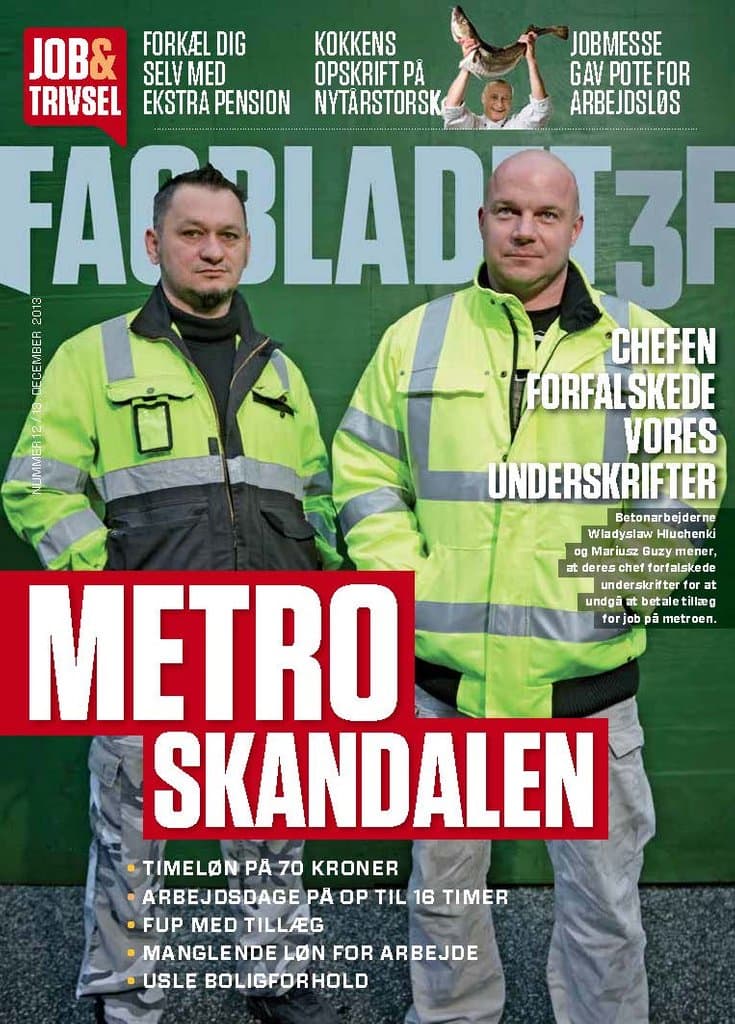 But there are indications that Danish companies and construction workers are losing the battle for the subway to companies who cheat their employees.
Fagbladet 3F can reveal that underpayment and dangerous work is commonplace on construction sites behind the green fence.
The companies have to pay workers 15 euros per hour. But workers from the Portuguese company Cinterex are only paid 9 euros. The company is now kicked out of the building site because of the case.
The work is also dangerous. The construction has a record in accidents, and Fagbladet 3F can now tell, that one of the construction directors from Copenhagen Metro Team, Umberto Cardu, is involved in two trials in Italy because of his former work.
Political leaders promise action. Frank Jensen, Lord Mayor of Copenhagen, stating that he is ready to throw fraud companies out. While Transport Minister Pia Olsen Dyhr promise a quick survey to tighten the requirements in the coming contracts on the subway.